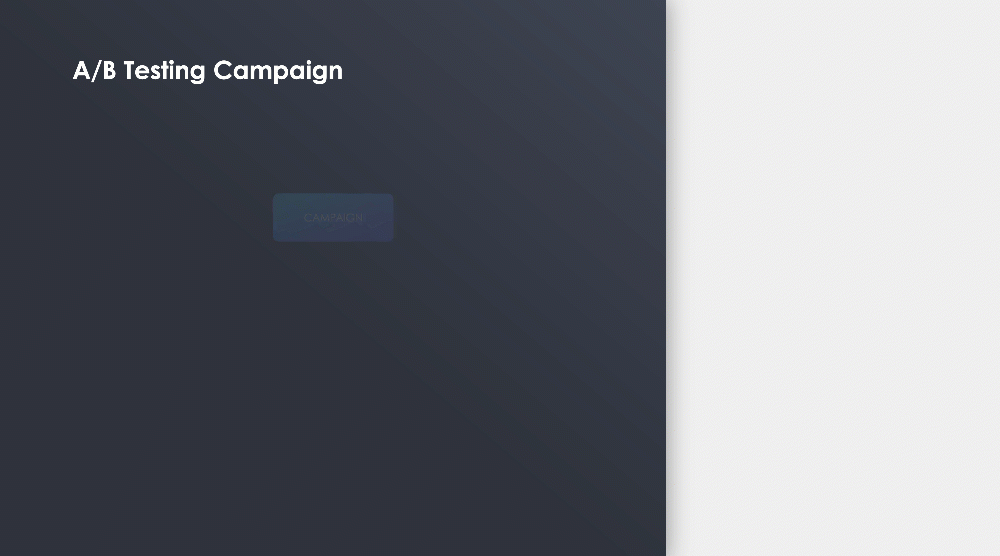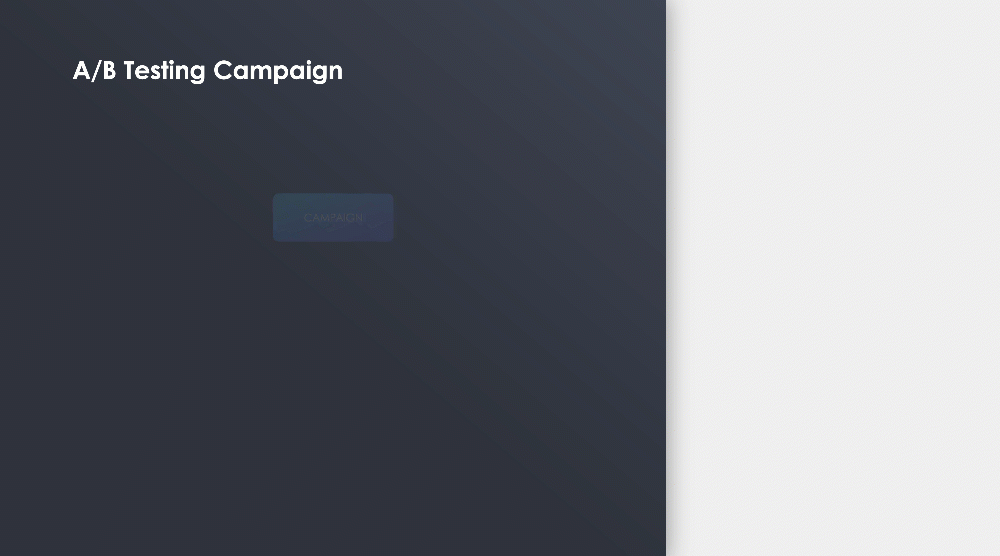 Preview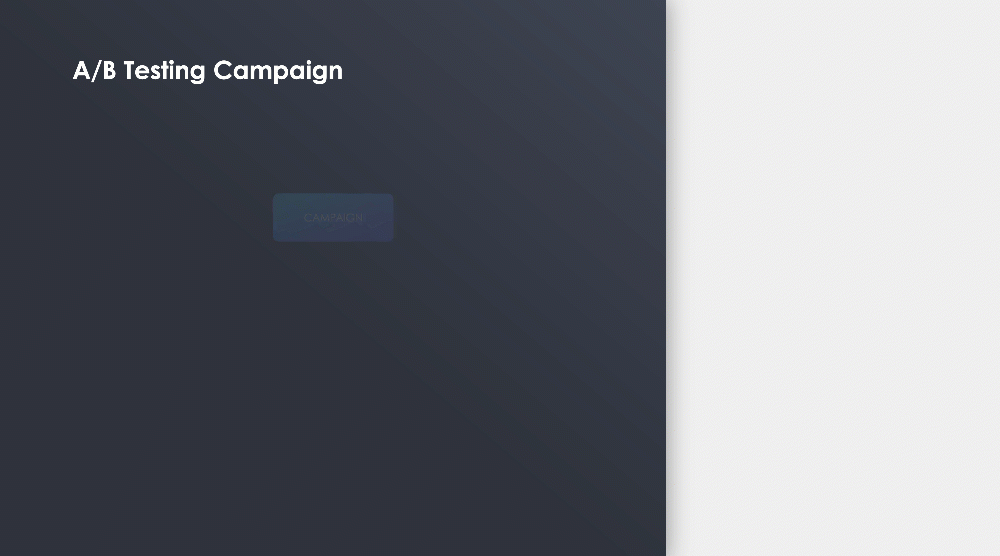 Synopsis
As a leader, you wouldn't make a decision without evidence. As a leader, you test, you learn, you modify. Then start over. With that in mind, You Exec developers created a customizable A/B Testing presentation, which allows to gather, organize and share data through easily-editable slides and help your company's sales and conversions skyrocket.
Slide highlights
Spell out all next steps in the A/B testing process. Consider: choosing one variable to test; identifying goals; dividing sample groups equally and randomly; identifying sample size; creating an action plan based on your findings and planing your next A/B test.
To figure out what to test, employ A/B testing Decision Tree. This tool can be used to map out the objective and the hypothesis that will help you reach it. When your hypothesis is ready, you can project the different variants your team will be testing.
In this slide, you can register your results and analyze them based on the goals you set at the beginning of the A/B testing process. Carefully record what you learned and how you can optimize processes to get better results in the future.
Application
In a nutshell, A/B testing is a method that compares two versions of something to determine which performs better. In recent years, businesses have realized that the online environment is perfect for getting answears to questions like, "What is most likely to make people click? Or buy our product? Or register with our site?" a thought leader in business analytics, Kaiser Fung, told "Harvard Business Review." Thus, A/B testing is now utilized to assess everything from website design and special offers to headlines, product descriptions and much more.
One simple rule of thumb to remember: if you have an audience, always run A/B tests. Also, you should run a test until there's at least a 95% chance to beat the control and the duration of the test should be no less than seven days.
Case studies
Ringier Group
Swiss media company Ringier Group is known for overseeing more than 120 news­papers and mag­a­zines, sev­eral ra­dio and TV stations, plus, over 80 web and mo­bile plat­forms.
Simone Haberli, Project Manager at "Blick–" one of the Ringier's properties, noticed that "it has become evident that you can no longer drive journalism by gut feeling alone," so the Ringier team adopted editorial A/B testing as a strategy to gain better understanding of users' behavior, get direct feedback about their products and rank higher than the competition.
One month into the testing, the "Blick" team saw tremendous success and ROI from their editorial A/B testing. In fact, on average, page impressions per visitor increased by 4.9%, and the click-through rate on the homepage to the article increased by 19.7%. "Blick's" Head of Digital Media, Martin Fessler, said: "The aim with A/B testing is really to completely integrate it in our process."
Amazon Game Studios
When Amazon Game Studios launched a plane-based tower defense mobile game, Air Patriots, in 2012, the development team uses A/B testing to experiment with new ideas. Senior Producer Russell Carroll and Game Development Engineer Julio Gorge opened up about what made them advocates for A/B testing and what the process was like.
For this project, Air Patriots' team ran several A/B test, including marketing cross-promotion A/B test, customer-retention A/B test, difficulty A/B test and monetization A/B test with ads, all of which led to a massive increase in retention and monetization for Air Patriots. "It'd be crazy not to have [A/B testing]," the game makers said.