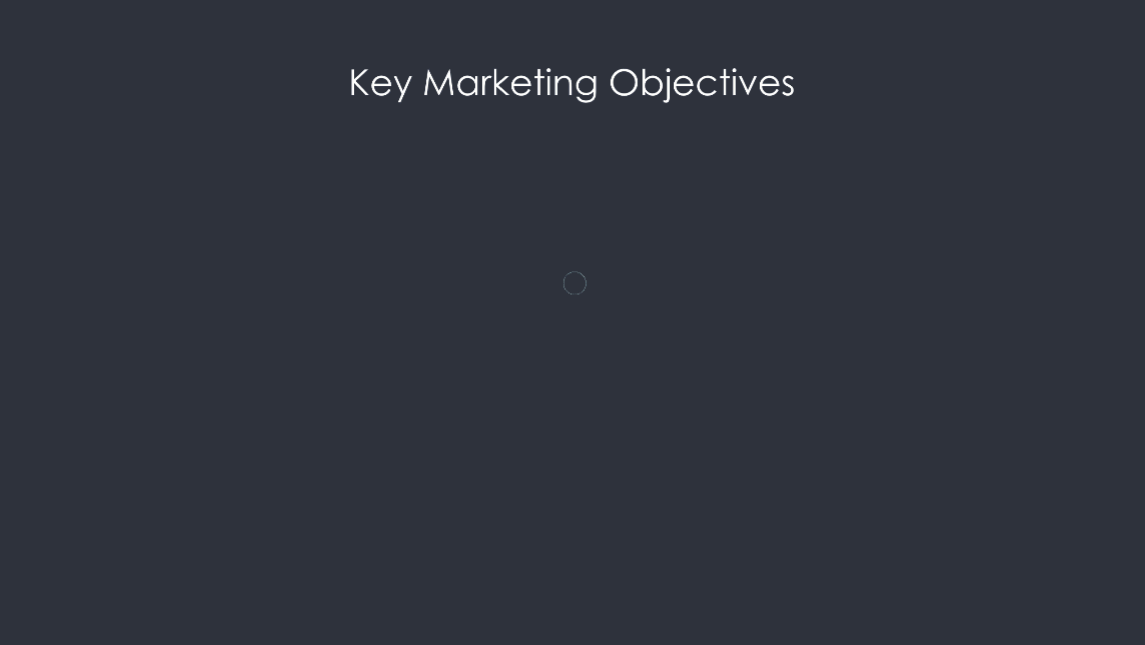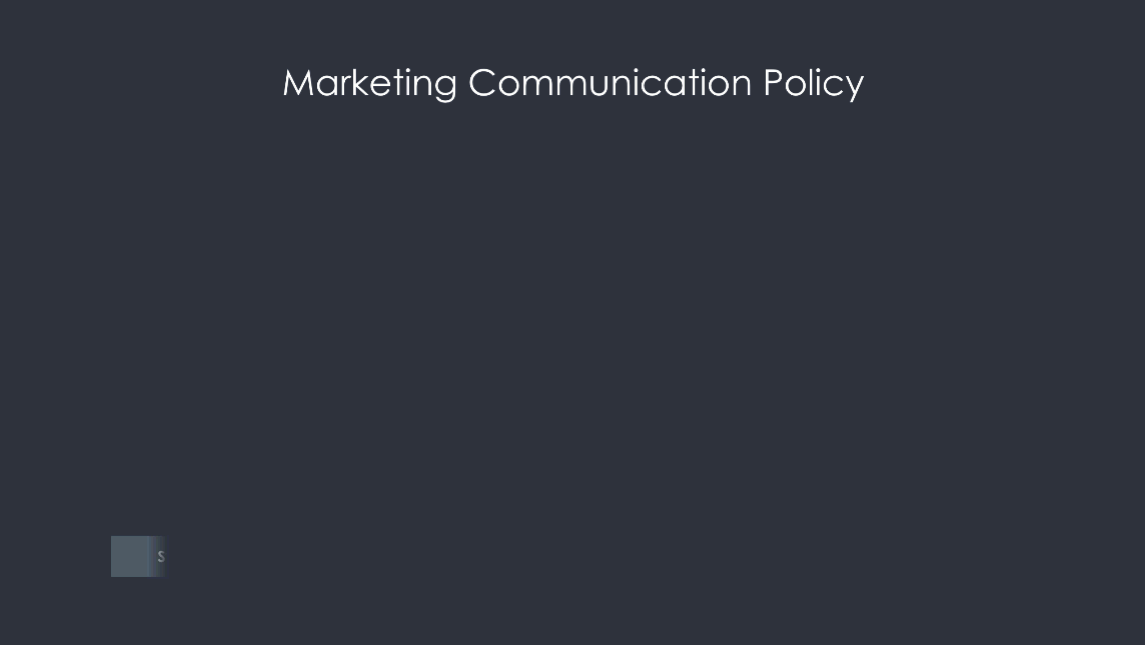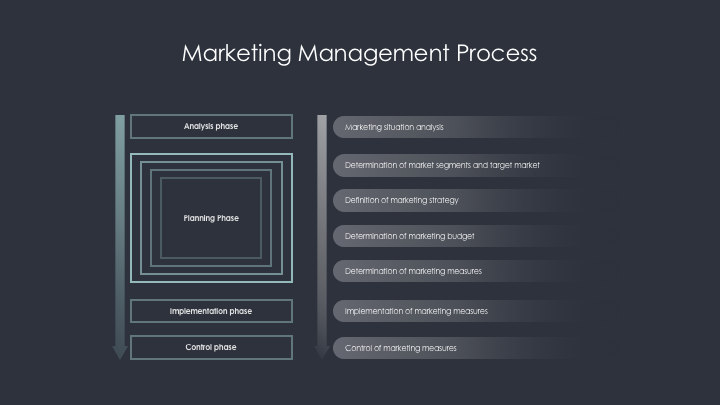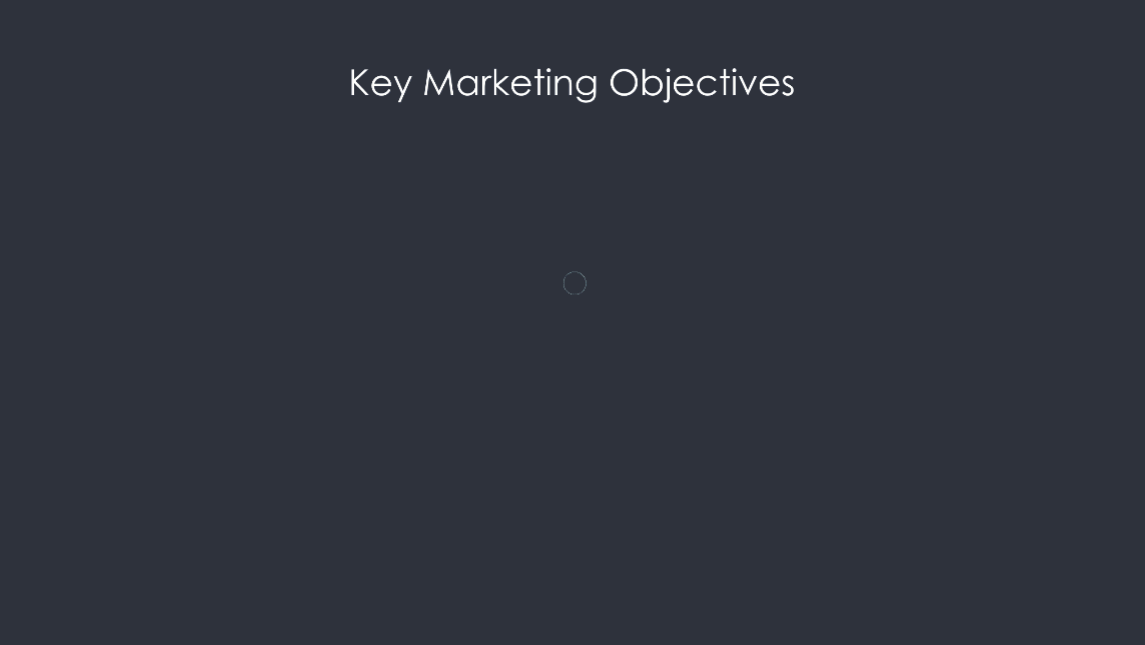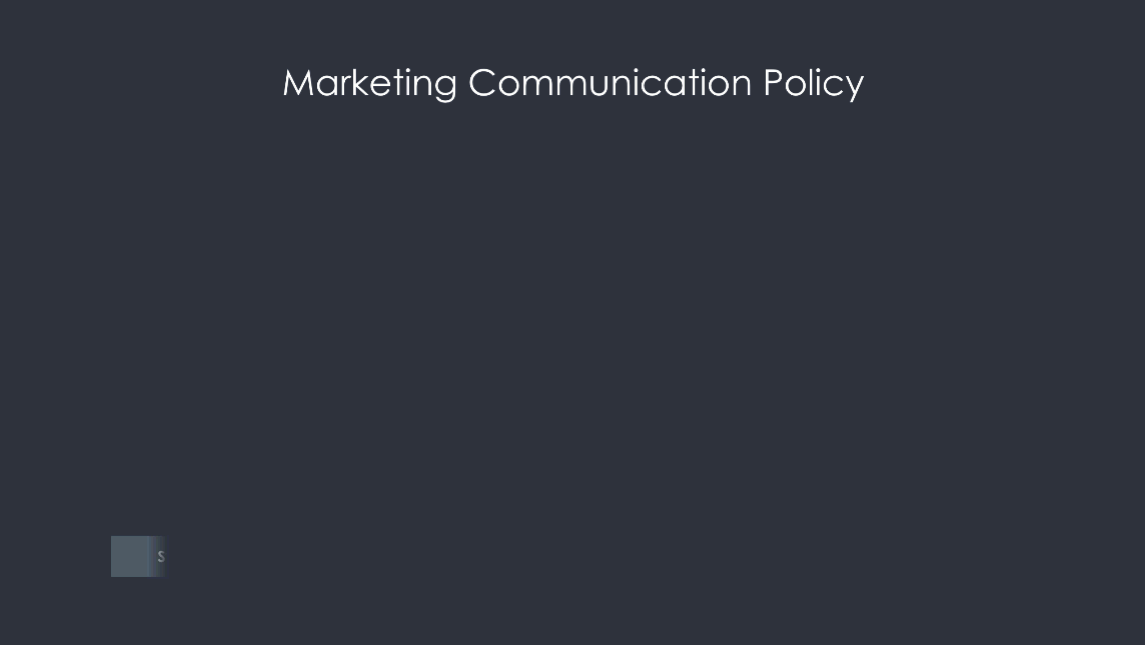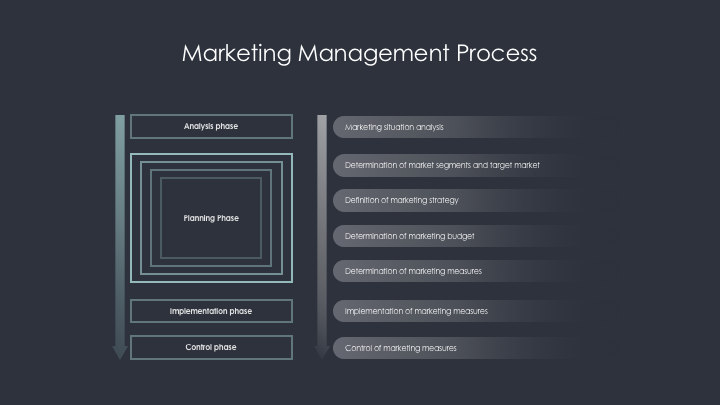 Preview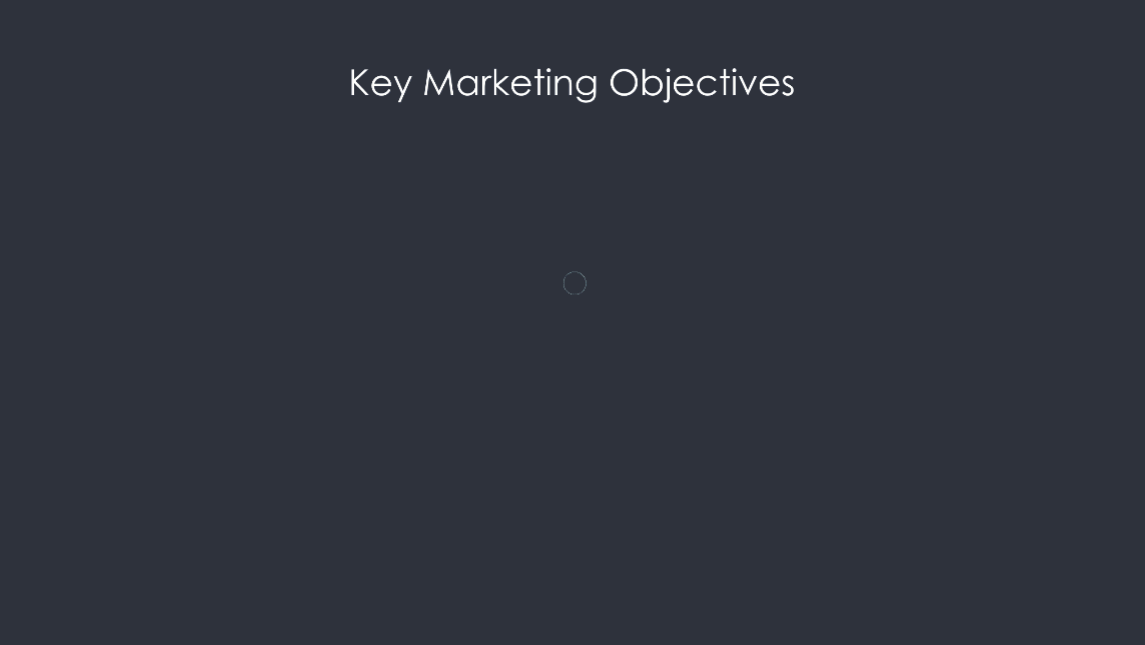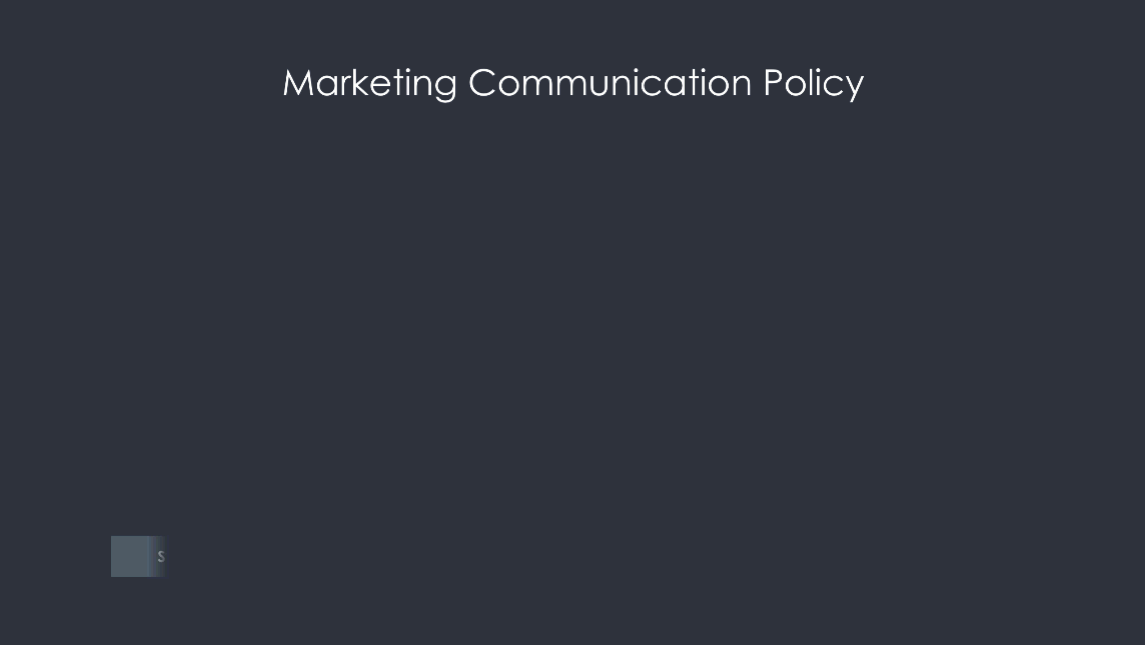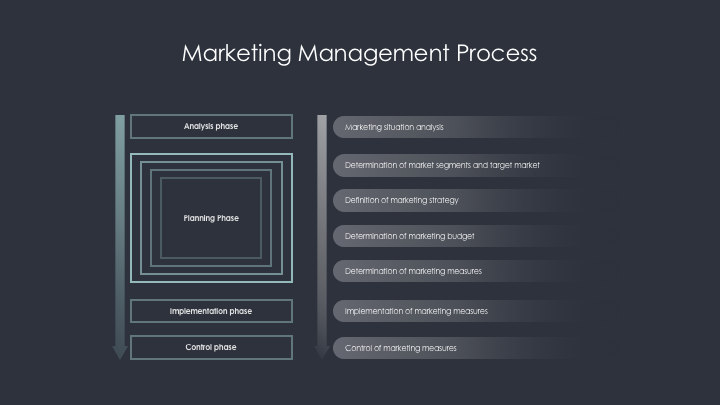 Synopsis
Lack of internal alignment, budget limitations, absence of innovation, broken data and inaccurate customer insights are some of the pain points that keep marketers up at night. The good news is that a solid marketing plan might be the answer to most of them. With our Marketing Plan deck, you can make your goals visible and measurable to minimize customer churn and maximize profits.
Slide highlights
Use this slide to communicate the results of your Segmentation, Targeting and Positioning (STP) research. This means talking about your strategy to Segment your market, Target your best customers and Position your offering.
Introduce main marketing objectives (brand's defined goals) to your stakeholders with this slide. Make sure that your objectives are specific, measurable, achievable, relevant and time-bound. Also mention, how you'll will qualify them.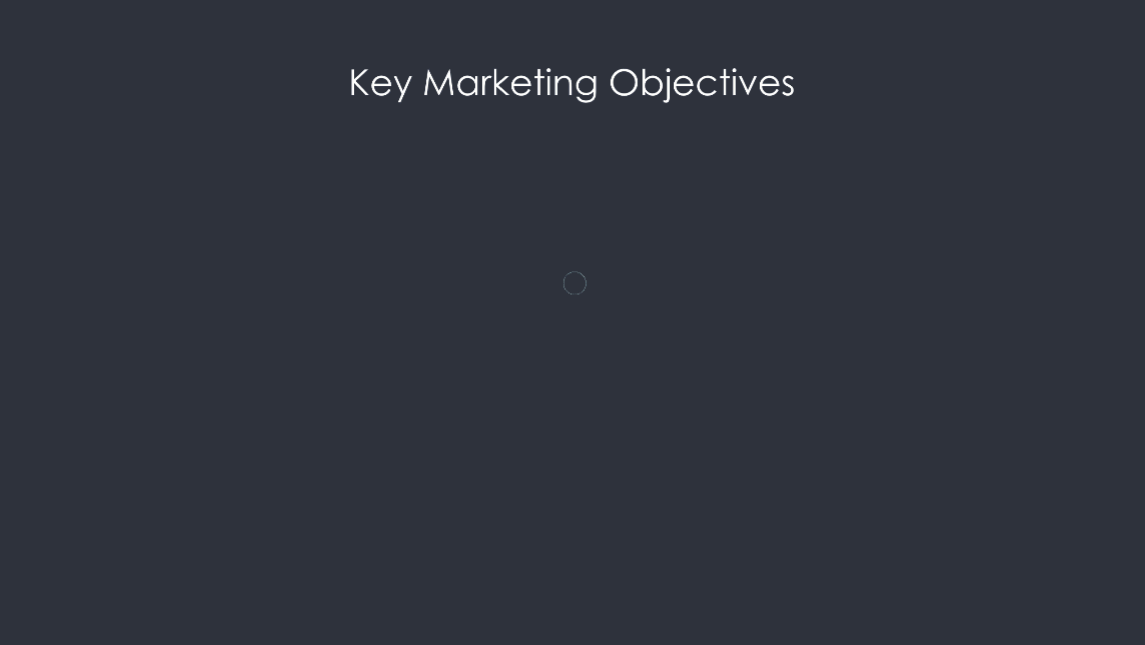 Marketing executives are often challenged with justifying budgets to the company leadership. That is why discussing financial objectives is imperative. Talking about expenses upfront will better your chances of staying within the allocated budget.
Overview
Strategic marketing plans focus on the marketing objectives and explain how marketing efforts will help the organization achieve its bigger goals. They also focus on the company's resources on reaching target customers and encouraging them to act.
Some of the most common marketing strategy plans are:
Quarterly Marketing Plan
Annual Marketing Plan
Paid Marketing Plan
Social Media Marketing Plan
Content Marketing Plan
New Product Launch Marketing Plan
Our Marketing Plan deck begins with an Executive Summary, then moves on to Environmental Analysis, Segmenting-Targeting-Positioning (STP) modeling, Market Base and Customers, Target Market Segmentation, Market Share and Competition, Strengths and Weaknesses Profile, Opportunities and Threats Analysis, Chance-Risk Analysis, Key Marketing Objectives, Marketing SMART Goals, Marketing Mix, Product Mix, Product Portfolio Analysis, Promotional Mix, Pricing Strategy, Marketing Communication Policy, Marketing Management Process, Personnel Requirements, Financial Requirements, Marketing Plan Rollout Timeline, Gantt Chart and, finally, a variety of Marketing KPI Dashboards to always keep your goals in check.
Application
"A marketing plan contains one or more marketing strategies. It is the framework from which all of your marketing strategies are created, and helps you connect each strategy back to a larger marketing operation and business goal," HubSpot team says. According to them, the below steps will help you put together a comprehensive marketing plan.
State your business's mission

– a mission is specific to your marketing department, however, it should serve your business's main mission statement. "Be specific, but not too specific. You have plenty of space left in [your] marketing plan to elaborate on how you'll acquire new customers and accomplish this mission," HubSpot experts say.

Determine the KPIs for this mission

– describe how the department will track its mission's progress and determine your key performance indicators (KPIs).

Identify your buyer personas

– a buyer persona is a description of whom you want to attract, including age, sex, location, family size, job title and other details. "Each buyer persona should be a direct reflection of your business's customers and potential customers. Therefore, it's critical that business leaders all agree on what your buyer personas are," the experts say.

Describe your content initiatives and strategies

– include the main points of your marketing and content strategy here.

Define your plan's omissions

– a marketing plan's purpose is to explain what the marketing team is going to focus on and what the marketing team is not going to focus on. HubSpot team explains that omissions help to justify your mission, buyer personas, KPIs and content.

Define your marketing budget

– your strategy might leverage many free channels and platforms, but there are always hidden expenses to be accounted for, such as freelance fees, sponsorships or a new full-time marketing hire. Develop a marketing budget and outline each expense in this section of your marketing plan.

Identify your competition

– "part of marketing is knowing whom you're marketing against. Research the key players in your industry and consider profiling each one in this section," the experts say.

Outline your plan's contributors and their responsibilities

– explain who's doing what and assign tasks and make it clear which teams and team leaders are in charge of specific content types, channels, KPIs, etc.
Expert advice
Top industry specialists shared enlightening tips with "Inc." magazine. Here are some of the most inspiring ones:
Andrew Pickering and Pete Gartland, co-founders of Andrew and Pete
"Spend 90% of your marketing efforts doing something remarkably well and 10% experimenting."
Jeff Sauer, founder of Data Driven U
"Take a step away from Google Analytics and go as low tech as possible; use a whiteboard or Excel to write down your objectives."
Emeric Ernoult, co-founder and CEO of Agorapulse
"Focus on monetization, retention and acquisition. Companies that focus on these key factors grow three times faster than those working solely on the acquisition. While the acquisition is important and seems easier, it isn't the driving factor of growth for most businesses. By spreading your energy across retention and monetization, you can reap the full benefits from current customers."
Julia Bramble, social media strategist for Bramblebuzz
"Act more like a friend on social media. [...] Businesses must begin to share the tips and information that our friends need. That means sharing a funny story, asking questions, being empathetic, following up and raising a smile."
Ieva Zelca, CMO at Accuranker
"Experimenting with strategies can help strengthen the weak areas within your business, as long as you create actionable goals and record the new method's impact over time. It's important that you measure your results because, then, you'll learn more about what works for you and what doesn't."
Sarah-Jayne Gratton, technology futurist
"Keep an eye on artificial intelligence. Marketers need to be aware of how predictive analytics can understand and see the behavior in retail, or any aspect of the business."