RESOURCE
Personal Showcase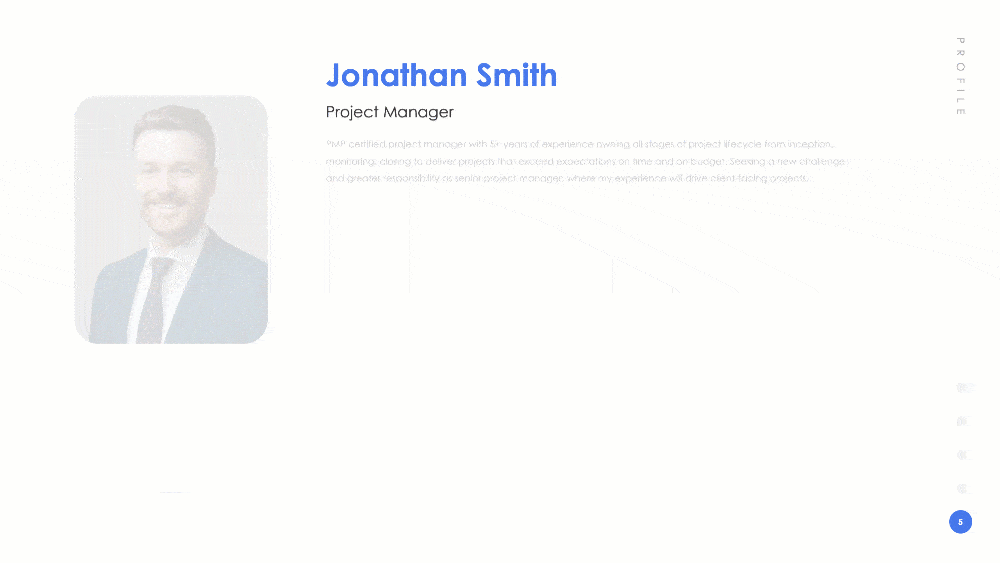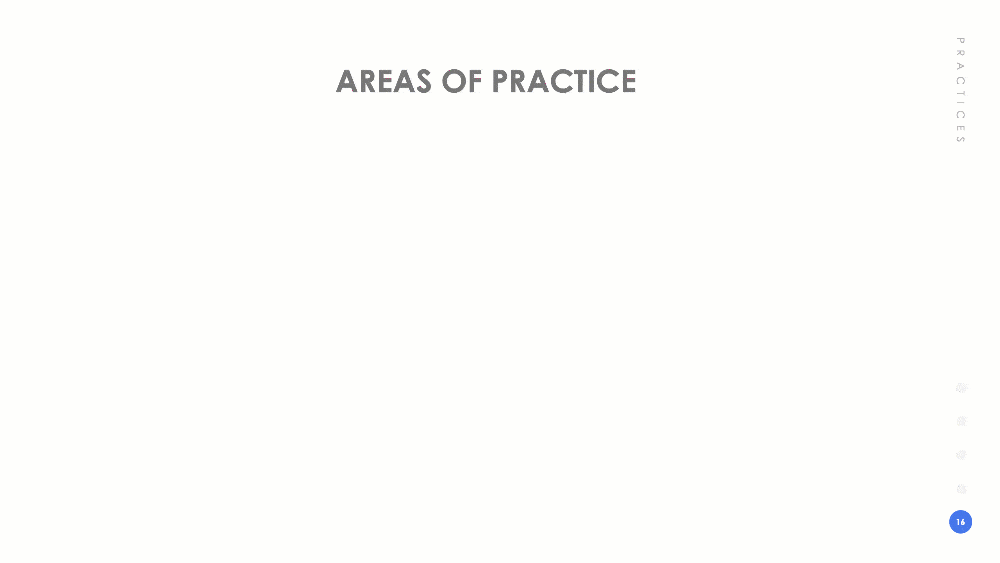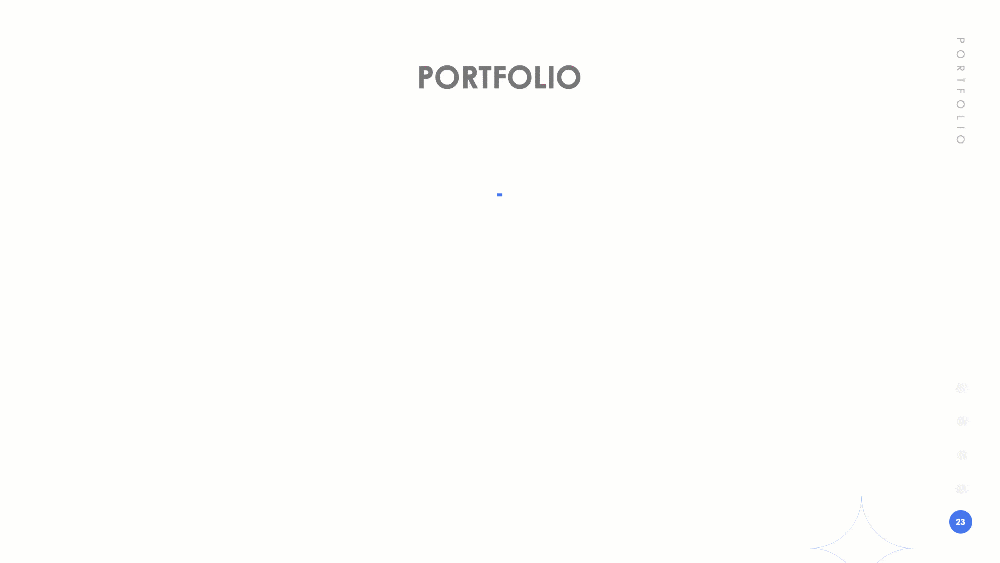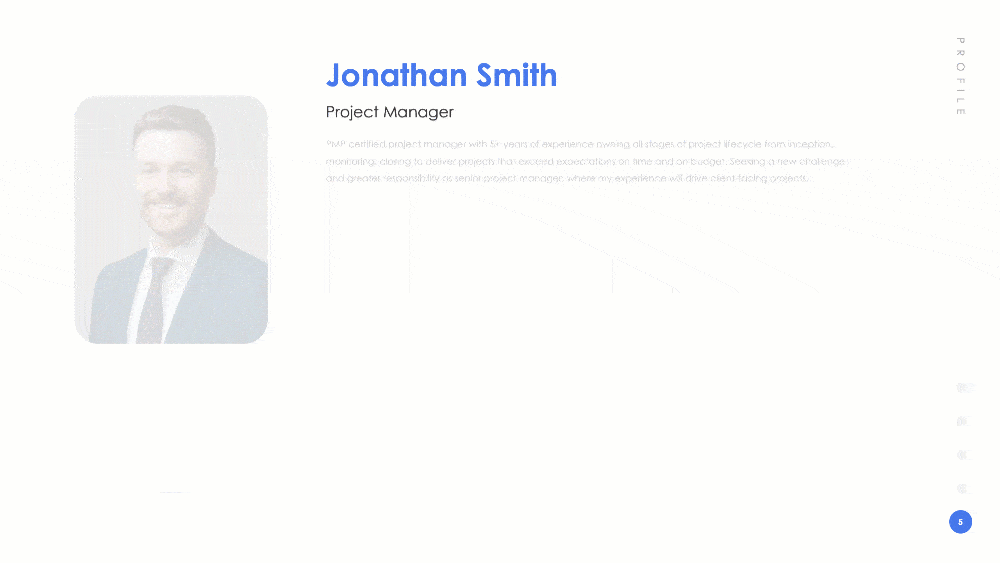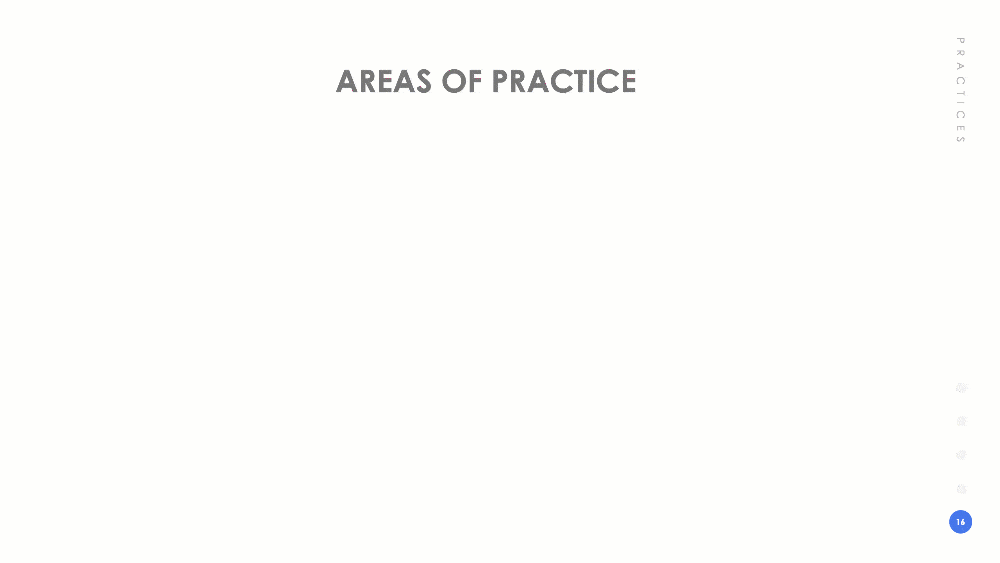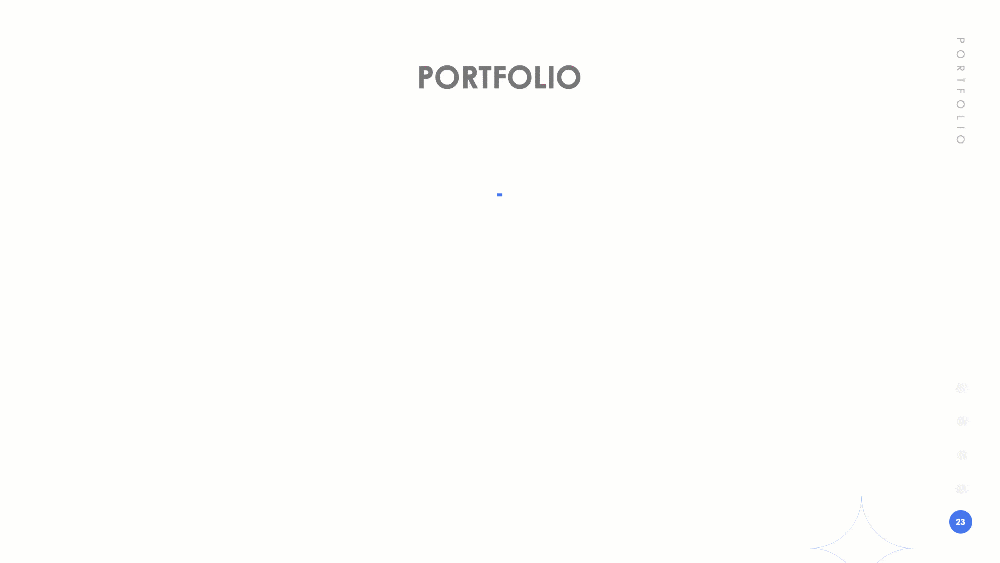 Explainer
Preview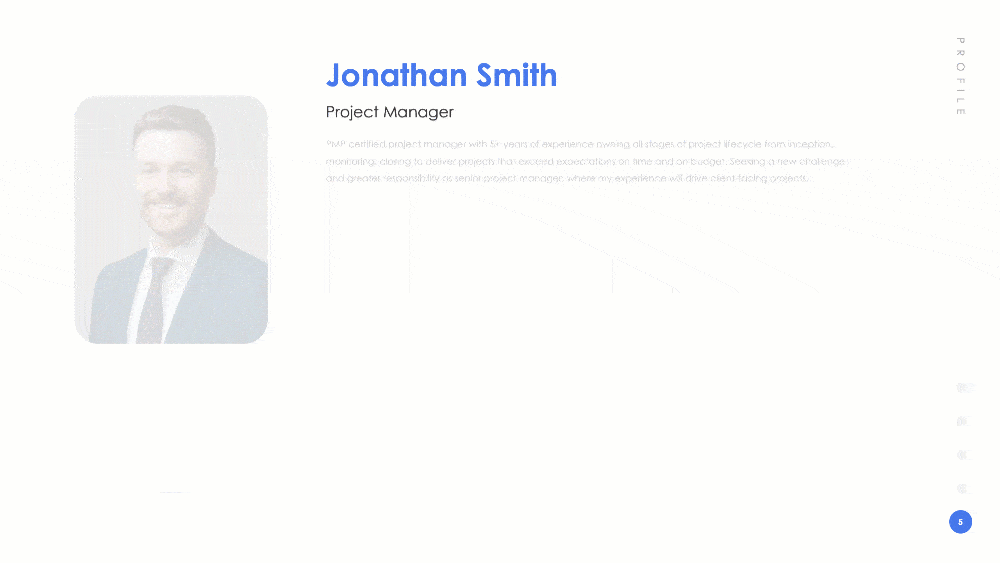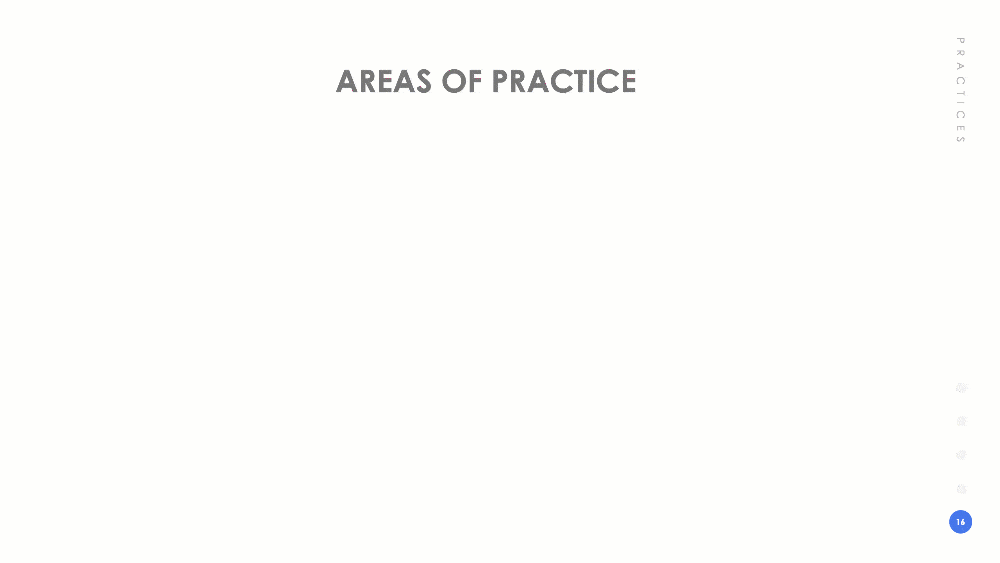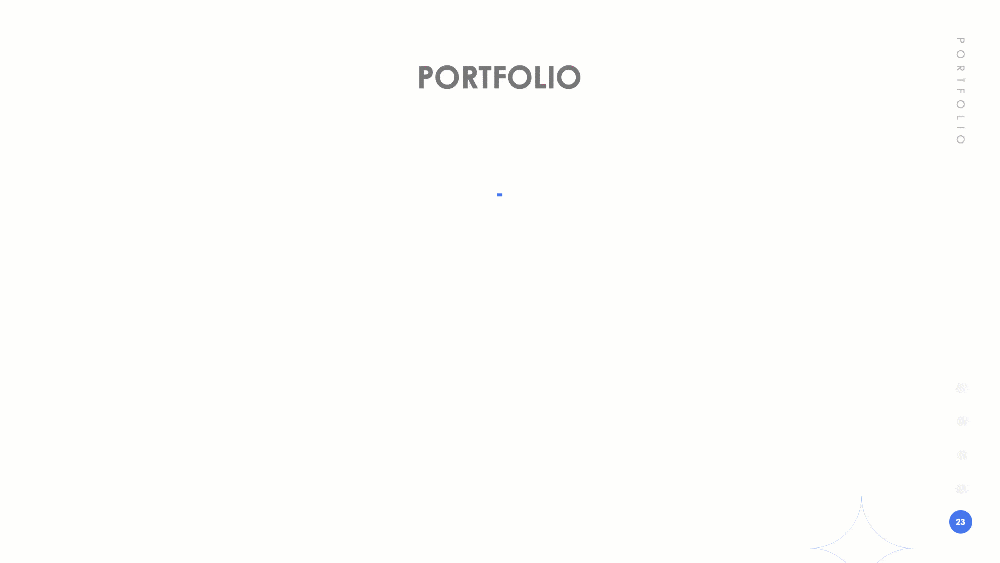 Synopsis
In the market for a new job? Download the Personal Showcase presentation template to upgrade your personal portfolio with a presentation of your top highlights. This personal showcase can be used to apply for a new job, ask for a promotion or transfer departments, or share digitally with recruiters or new clients prospects to introduce yourself and your unique skillset. The template includes slides for Resume overview, Work Experience, the STAR method and Action Verb list, Areas of Practice, Recommendations, Portfolio, Education, Skillset, Project case studies, Notable clients, Achievements, Contact page, and many more. Read to the end, and we'll explain how a PM who wants a new job at a major tech company like Google or Facebook could use this presentation.
Tool highlights
Resume overview
First thing's first, it's important to introduce yourself with a resume-style overview. This slide is an executive summary that provides a short paragraph of text for your elevator pitch, and an overview of skills and work experience to provide the reader with a sense of who you are professionally. This is meant to compliment additional slides specifically on work experience, skills, or highlights of a specific project. If you plan to send this file digitally, you can embed hyperlinks to your LinkedIn, portfolio website, or other social profiles.
This visualization also includes a timeline of your experience, with a summary of professional skillsets where you excel at the bottom. The presentation also includes many extra slides with alternative visualizations of this professional summary. (Slide 5)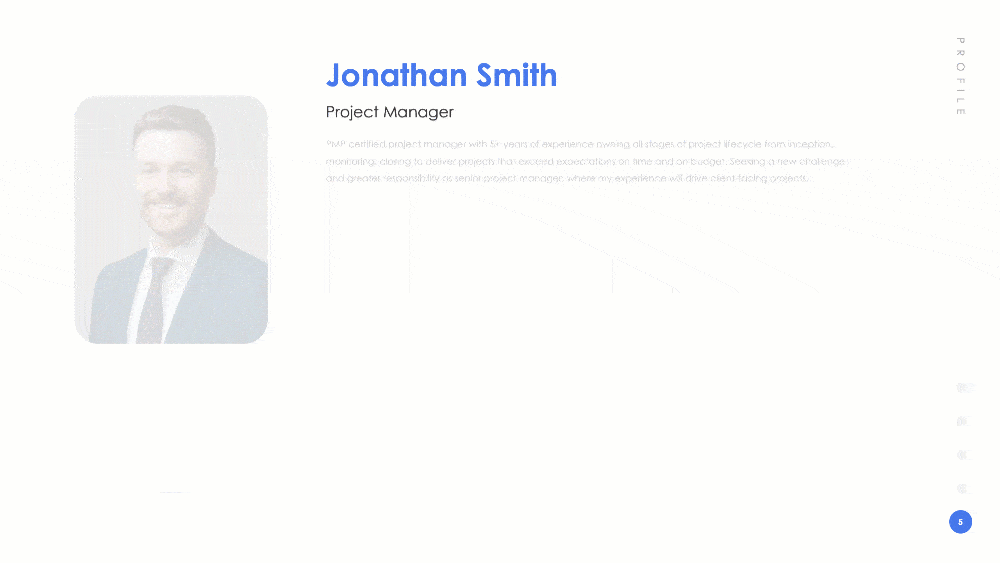 Work experience
This slide digs deeper into experience since this will be the most common use case for a job application. It includes company name, date, and important bullet points that cover your most important achievements and job functions related to each position. (Slide 10)
STAR resume method
On that point, we have a slide on the STAR Resume method framework. When execs describe their tasks or achievements under any previous job, its important the description tells the reader: under what situation was this task performed, what specific task was performed, the actions conducted in response to that task, and the results achieved. This should be a quantitative result, like "increased revenue by 20%."
An example at the bottom shows what part of the sentence corresponds to each element of the framework. Since it's hard for a single bullet or sentence to incorporate all four aspects, these four points can be divided into multiple bullets that cover all aspects. (Slide 29)
Common resume action verbs
In addition to the STAR framework, the personal showcase includes a list of common resume action verbs sorted by category of skills. For instance, senior-level managers could use verbs under management skills, analysts could use financial skills, research, or technical skills, PR reps could use communication skills, lower-level team members could use helping skills, etc. Plus, the other verbs listed at the end are helpful to describe the overall impact made on a business, like "expanded X", "improved Y", or "reduced Z losses." (Slide 30)
Areas of practice
Sole proprietors, freelancers, or contractors often need to highlight their areas of practice to new clients. For full-time employees, this could be changed to "areas of expertise" which are tasks or focus areas where they've performed well on past projects.
For instance, as a project manager, in addition to meeting their budget and timeline goals, an exec might have done a lot of process improvement, where they went above and beyond to optimize processes along the way. This helps stand out in front of other candidates because they highlight skillsets that others either don't do or don't think to mention. (Slide 16)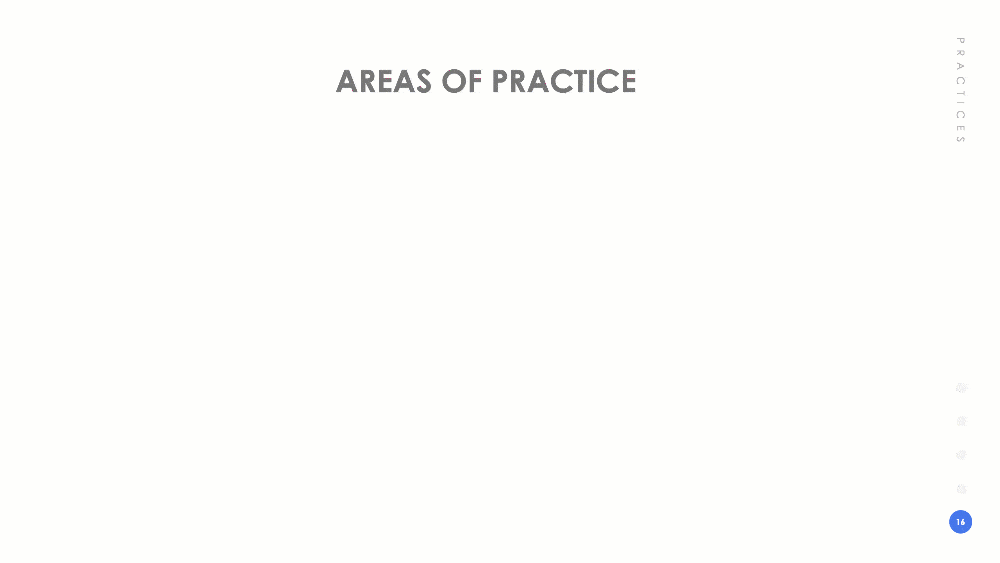 Recommendations
Another slide covers recommendations from previous clients or references from past colleagues. These recommendations should highlight the areas of practice and expertise mentioned before. For instance, the recommendation should also highlight key skills, such as process optimization mentioned before. (Slide 20)
Projects and portfolio
A project highlight or portfolio of past projects is another standard and expected way to show your past work.
This visualization covers two slides with a timeline that can scroll down. It shows the date of when the project took place and its name, as well as additional space to cover the achievement.
If you made a product, execs can use the picture to show the final product or delete the picture if not needed. Let's say you're a PM who didn't design a project or product, but the product's look should still be showcased along with the end achievement to visually represent the success. (Slide 23-24)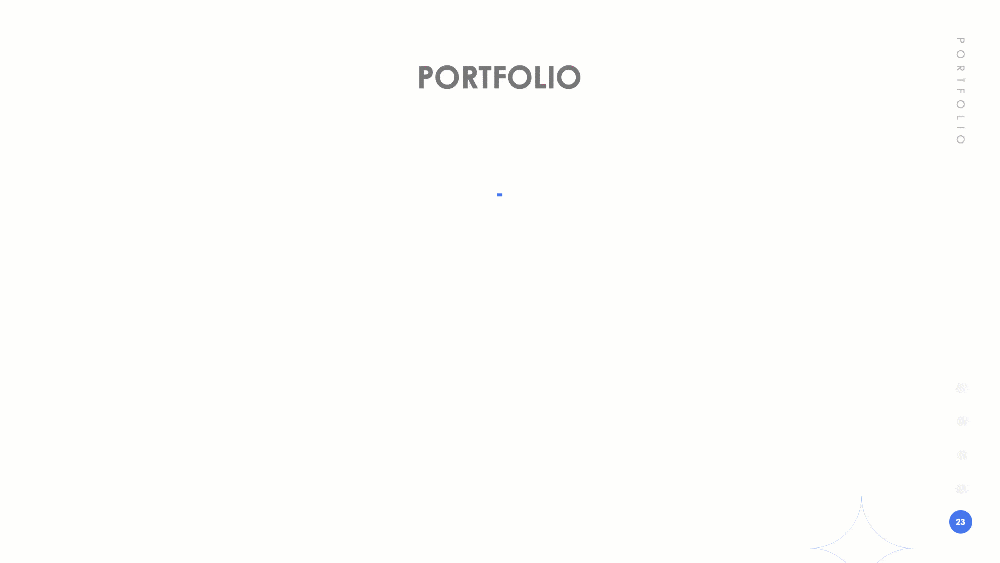 Apply for a job as a PM at Facebook or Google
Let's put this all in context. Imagine you are a PM that plans to use this personal showcase presentation to apply for a new job at Google or Facebook. The PM can use the cover page to introduce themselves, share their professional summary, business background and education, skills and personal elevator pitch. The PM can then show their previous work experience in depth, with different visualizations for timeline views to cover past jobs at Spotify and a few unknown startups, and then share their skillsets in process optimization, benchmarking, and SCRUM sprints. These could be personal or technical (with different views for each). Education can also be expanded on, like continuing education and certification like official courses.
For non-traditional categories, other topics that can be highlighted include notable clients, like contract work for big names, key achievements like rewards and big number highlights (like lets say the PM increased revenues by 50%), and recommendations to back up their claims. Then, highlight a case study of a project (two slides) and then provide an aggregated portfolio view of past clients. Finally, the exec ends with a contact me page for easy follow-ups.
If you need a personal showcase to highlight your own achievements and milestones for your next career move, download the Personal Showcase for more slides on Portfolio, Education, Skillset, Project case studies, Notable clients, Achievements, Contact page, and many more visualizations to save time and hours of work.