RESOURCE
Gantt Charts Collection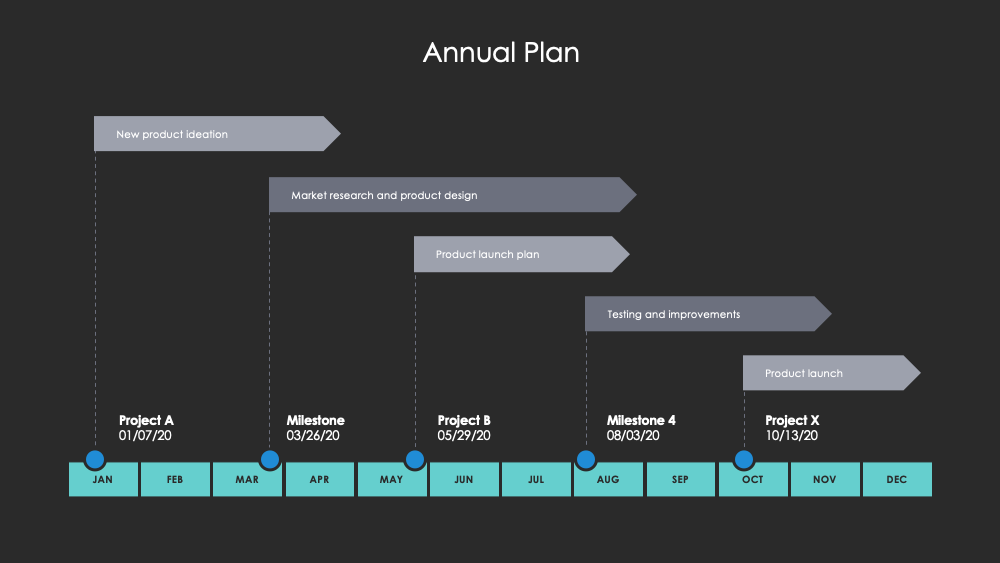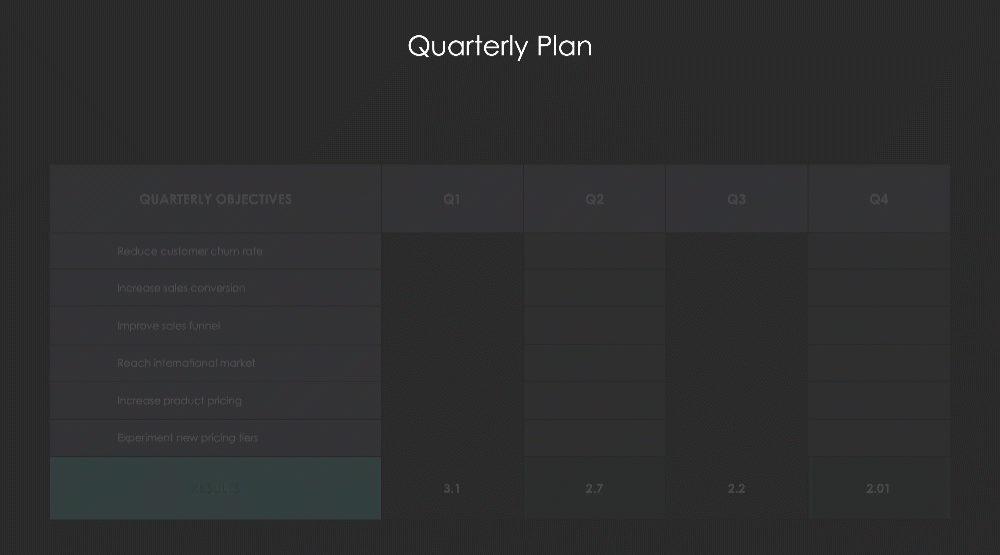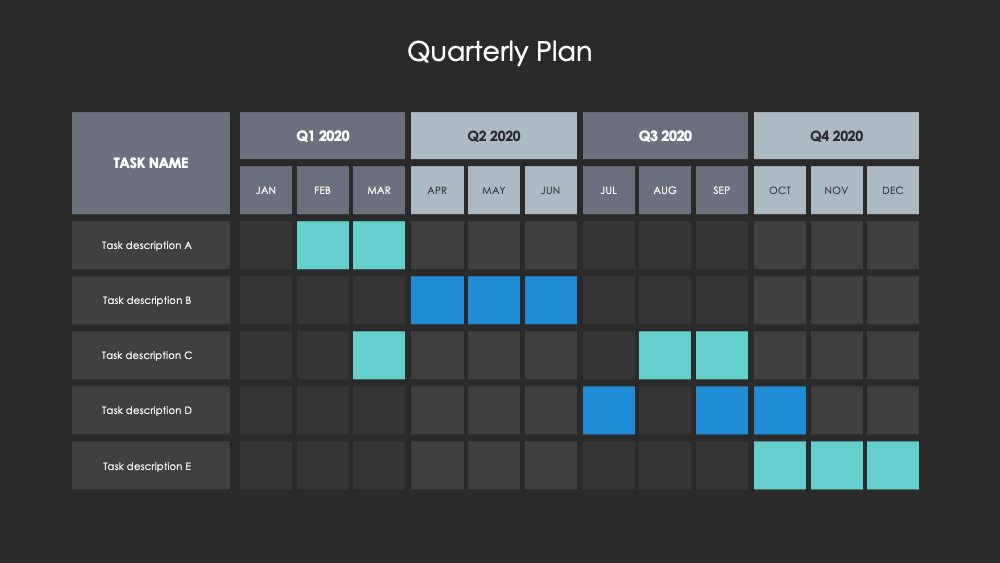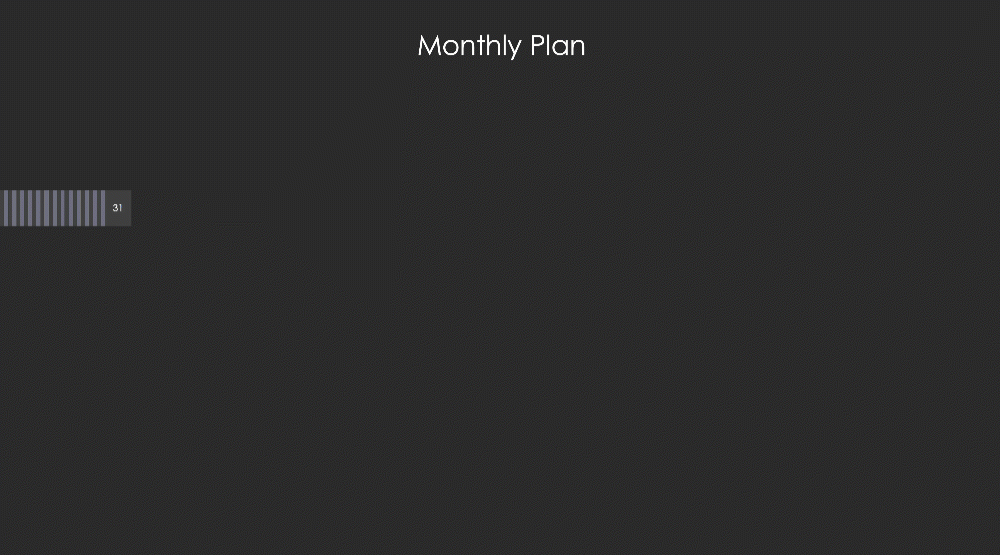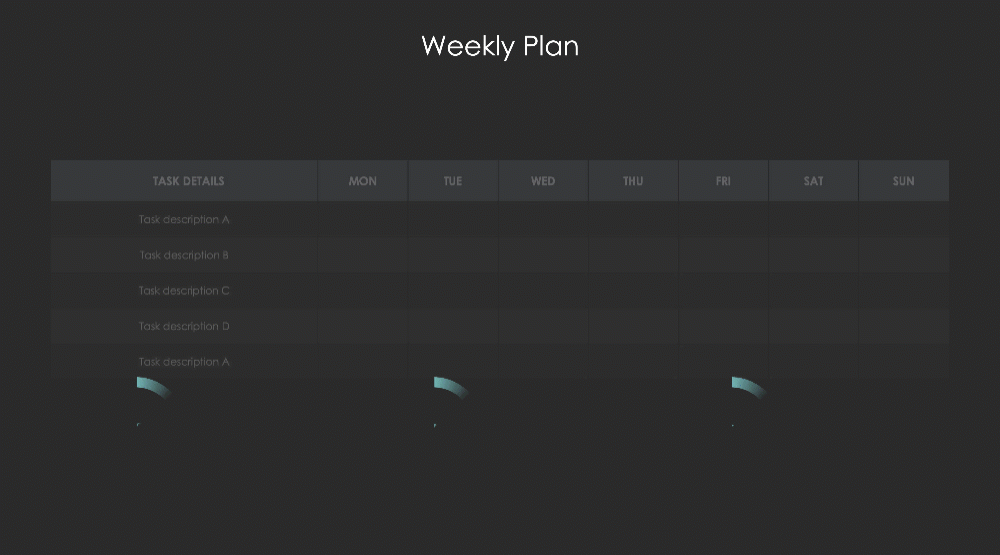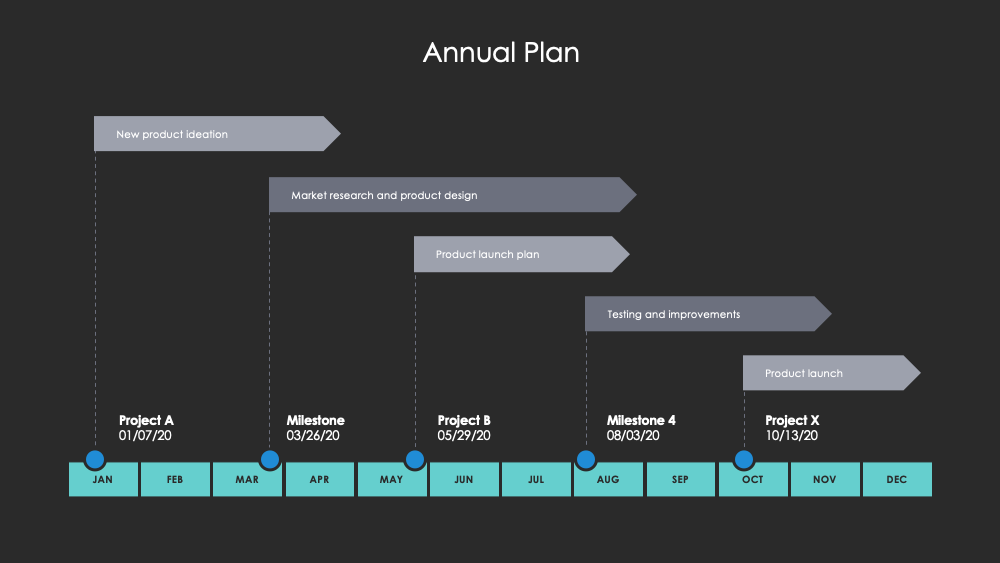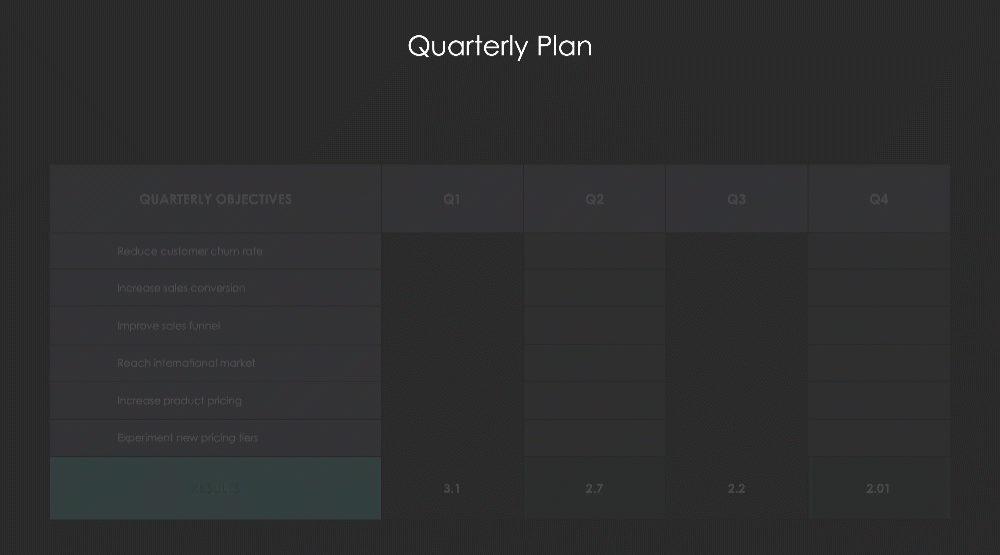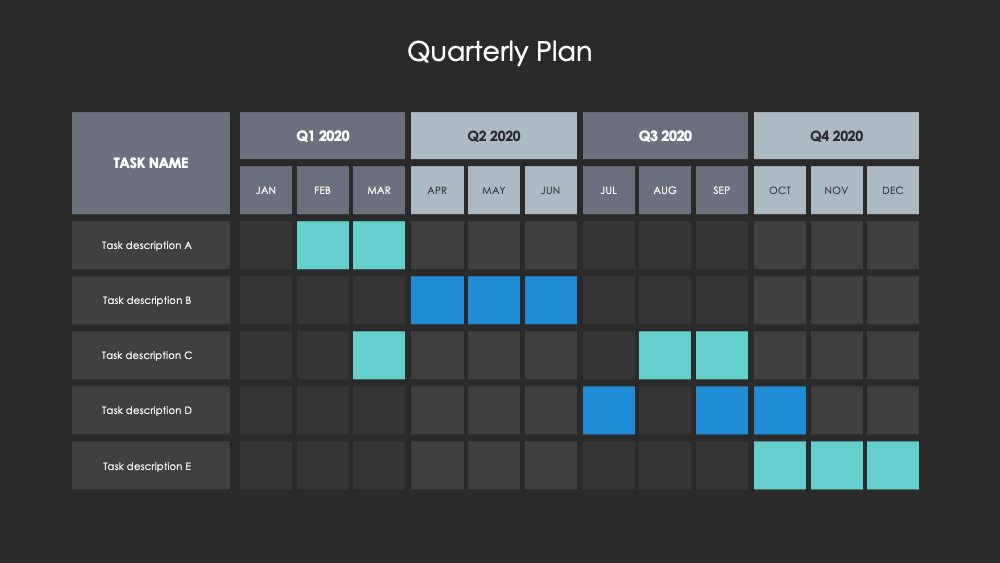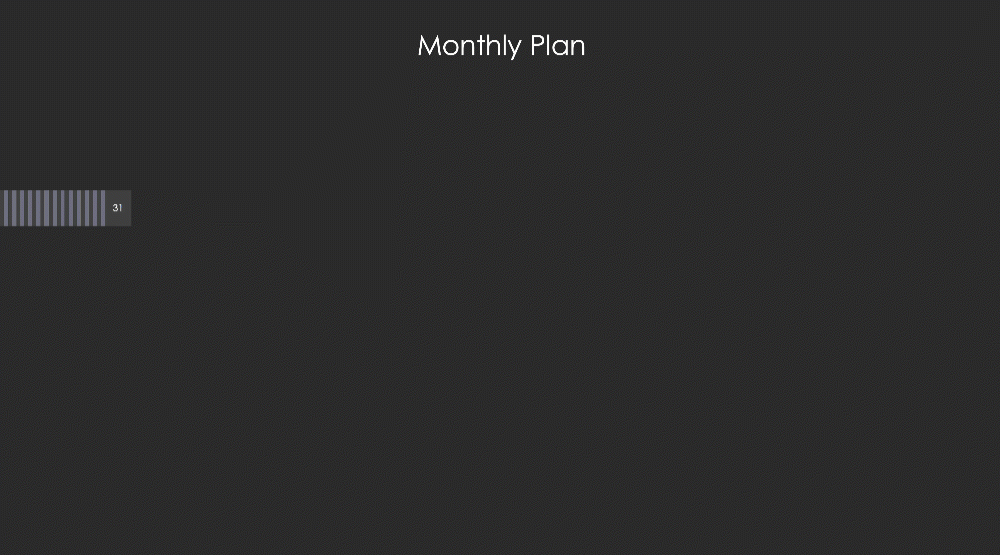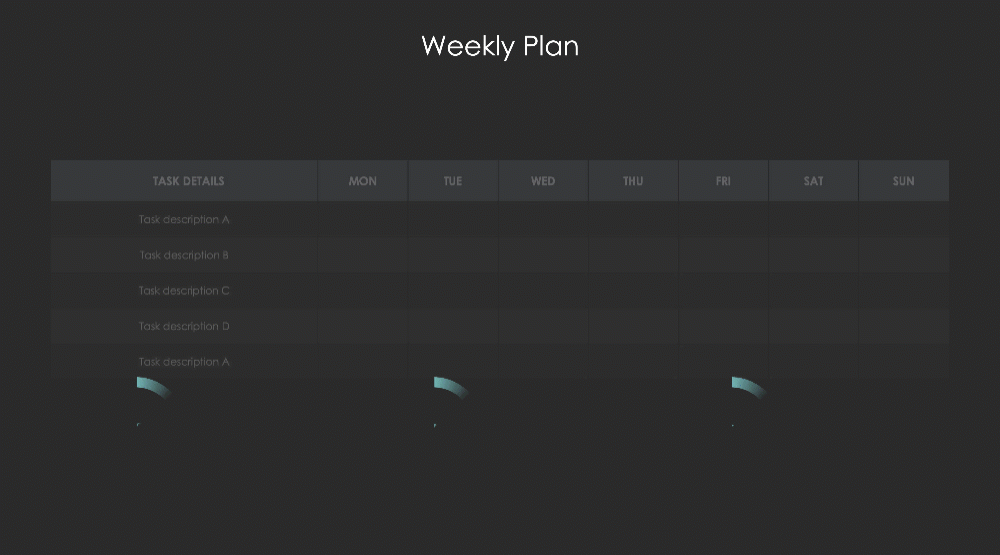 Preview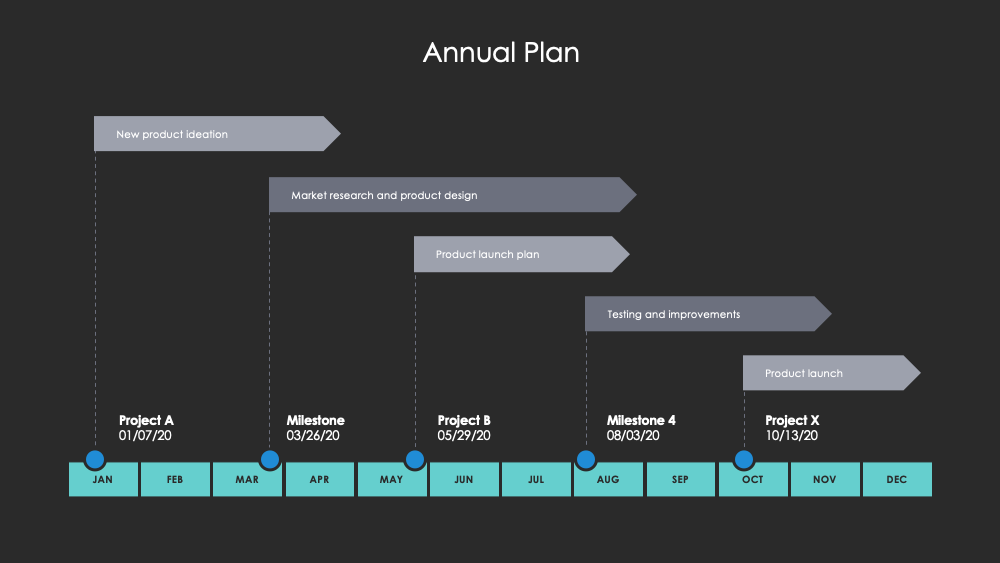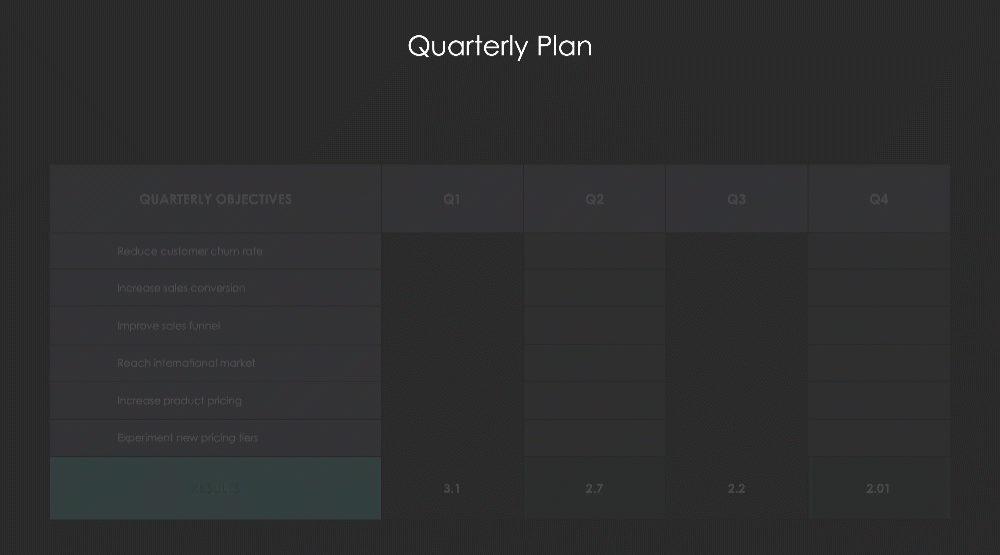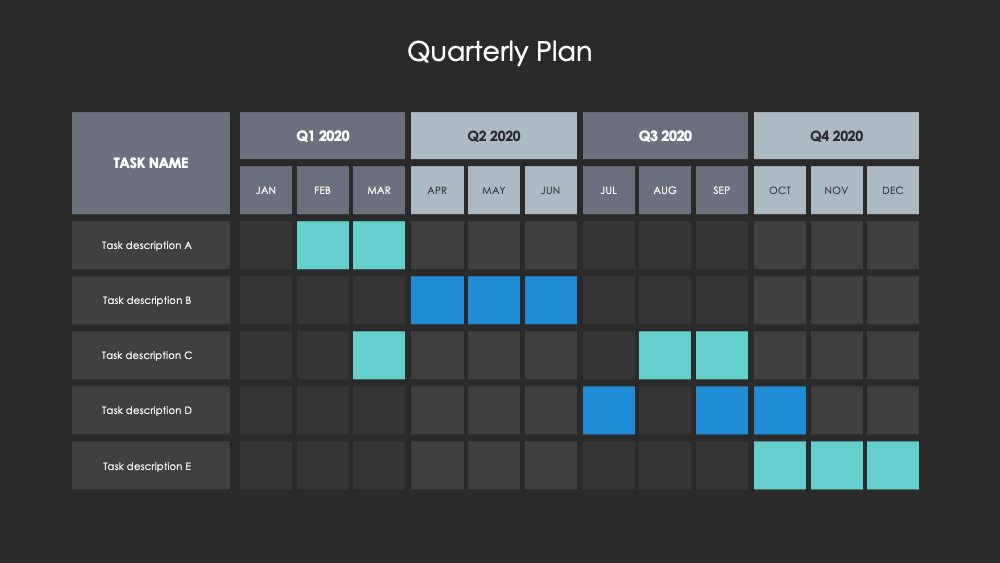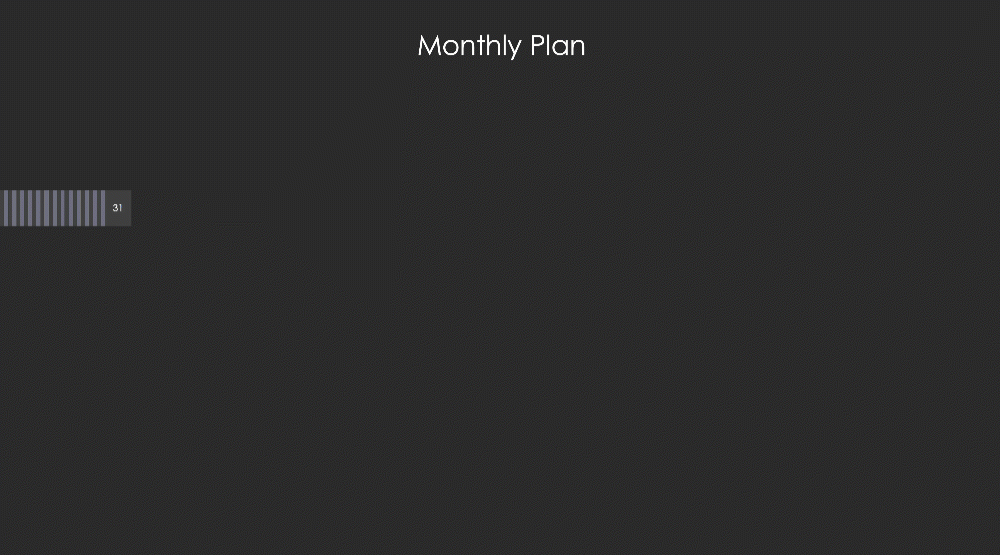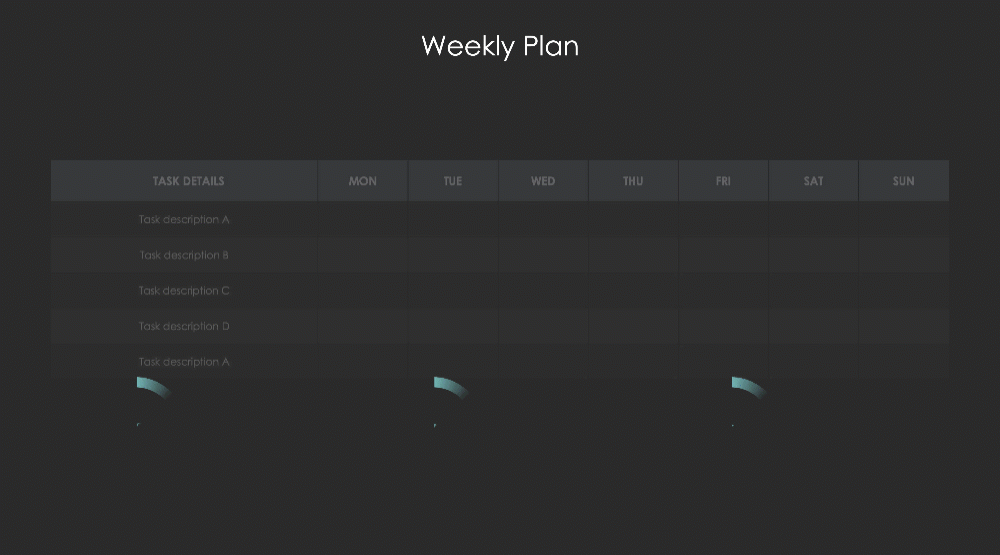 Synopsis
Never miss a deadline with our Gantt Charts Collection presentation. Plan, track, control and communicate tasks at every stage of every project; assign tasks to your team and identify the impact of delays early in the game; ameliorate your team's coordination, monitor milestones and make sure your team's workflow and deliverables always run like a well-oiled machine. For even more resources, check out our Project Management Toolbox.
Slide highlights
Days and weeks are the essential units of a project, so use this slide to communicate the importance of creating a weekly schedule. Implementing a weekly plan, broken down into daily projects and tasks, makes the work flow more efficient.
To be able to negotiate reasonable and achievable deadlines and milestones across stakeholders, teams and management, you need a detailed long-term plan. An annual plan will enable you to see the bigger picture and better plan for any curveballs.
Take advantage of this slide if you are working on an ongoing plan for your team. To create an effective three-year plan, ask yourself the following question: "What impressive results does my team want to achieve three years from now?"
Overview
According to gantt.com, the very first Gantt chart was created in the mid-1890s by Karol Adamiecki, a Polish engineer who ran a steelworks in southern Poland and was a management ideas and techniques enthusiast.
In a nutshell, a Gantt chart is a chart used in project management, as a way of showing activities, such as tasks or events displayed, against time. Typically, on the left, the chart displays a list of the activities with a suitable time scale. Then every single activity is represented by a bar, and the position and length of the bars in the chart reflect the start date, duration and deadline for the task or event.
Gantt charts are used in various industries, such as entertainment, construction, marketing, manufacturing, military, engineering and many more. These charts are advertising managers', operations managers', project managers' and producers' best friends.
There are many advantages to using Gantt charts. According to the career search platform, Indeed, the benefits include:
User-friendly design – the chart's design makes it convenient to schedule and manage tasks and deploy resources.
Risk-reduction – since a single chart displays the entire timeline of a project, it makes it easier to pinpoint critical tasks early in the process.
Project management streamlines: Gantt charts can also help to identify non-critical tasks, improve project resources and meet key performance indicators (KPIs) and goals.
Critical path identification: the chart allows to link tasks, build dependencies between them and map out the project's critical path.
Communication improvement: the charts can be used for consistent project updates and reports delivery to stakeholders.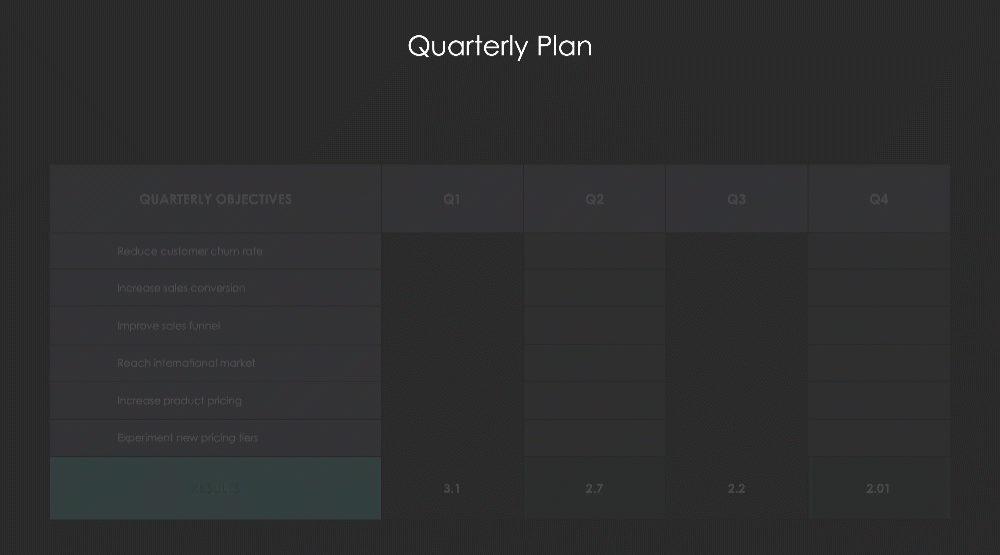 Application
As a general rule, Gantt charts should be developed during the planning stage of a project. You can then use it to track the project as it flows through the implementation stage and to make any adjustments to the budget, tasks, labor needs and milestones of the project. Gantt charts are used to:
Brainstorm workflow
Identify project critical path
Break projects down into digestible tasks
Set achievable deadlines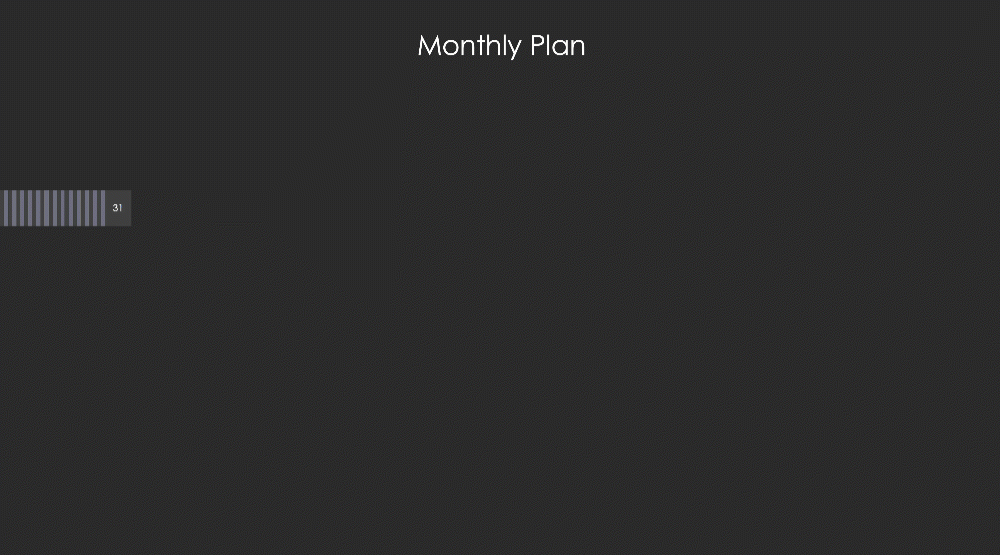 Case study
Givenchy
Arthur Auffret-Cariou, Givenchy's Planning and Development Lead made a decision to use project management service, Asana, which offers a Gnatt chart option, for planning the launch of the new L'Interdit perfume.
According to the Asana website, prior to implementing Asana, Givenchy's Product team used a schedule in Microsoft Project to stay organized, while the Consumer Experience team didn't have any project management solution, which made sticking to deadlines and tracking progress exceptionally difficult. "We didn't have any way to update, share, and view a consolidated schedule for each launch that spanned all functions," Auffret-Cariou told Asana.
The lack of project coordination also complicated the process of developing a consistent consumer brand experience through unified merchandising, digital, press and education materials. Finally, the luxury cosmetic brand adopted project management framework to gather and align the work. During the planning process, the teams organized a weekly task force meeting, which covered merchandising, digital, press, education and marketing representatives to monitor progress, brainstorm ideas and discuss the bigger picture. Arthur and his team used project management tools to gather and track any deadlines set for the launch. It took Givenchy 18 months to coordinate and execute the launch of the product, but with the help of careful project management, the new L'Interdit perfume was released on time to about 120 countries worldwide.
"We consider the launch particularly successful," Auffret-Cariou said.