RESOURCE
Business Canvas Collection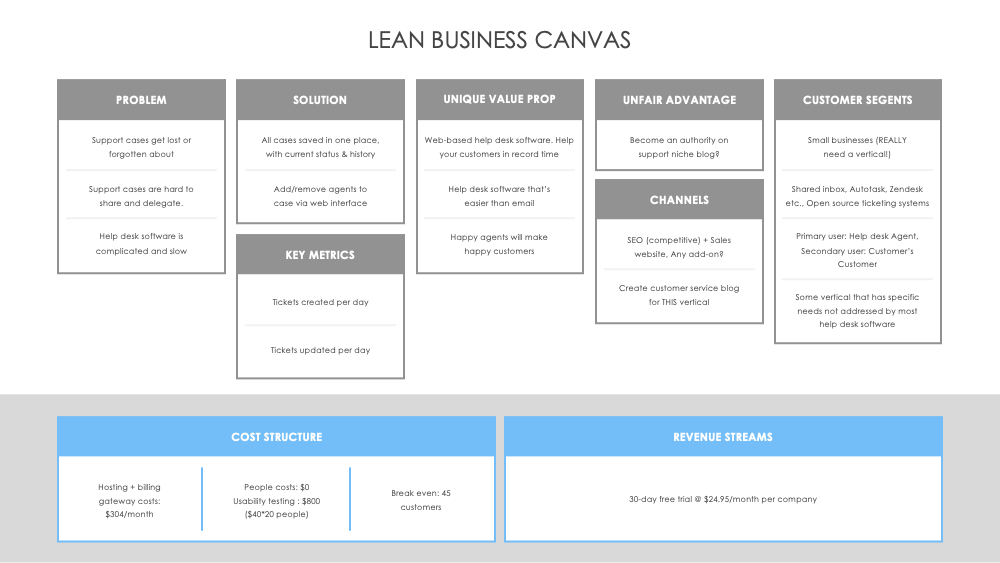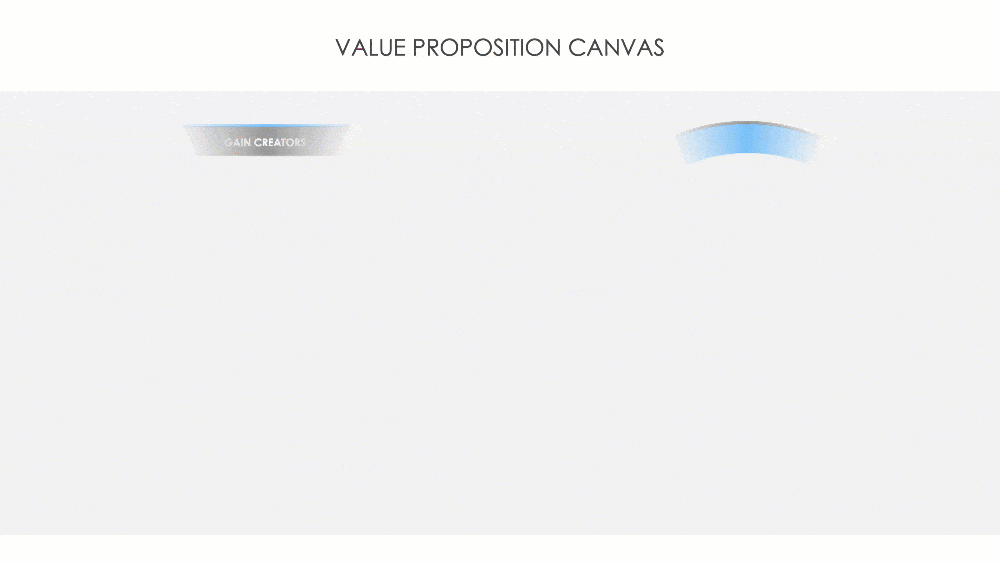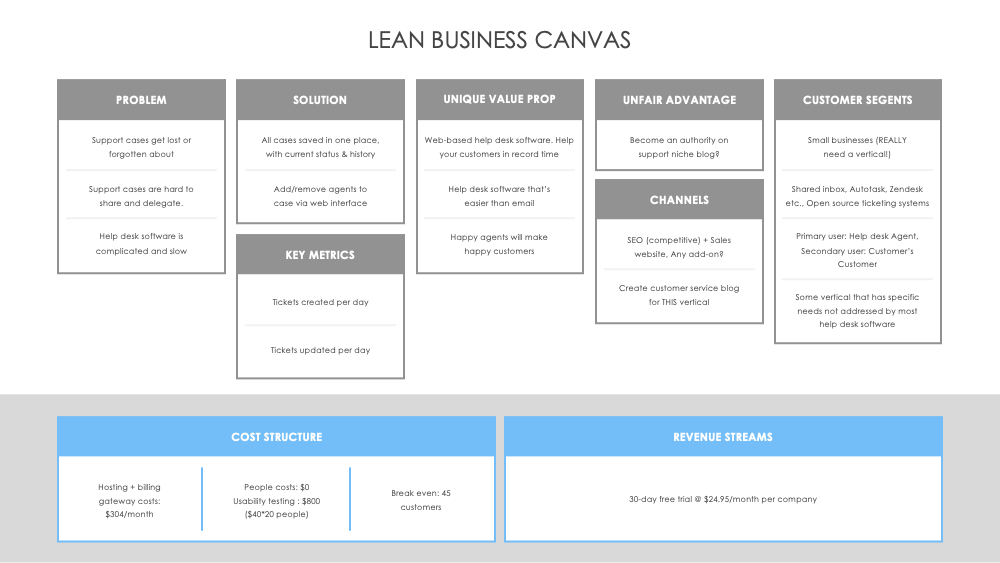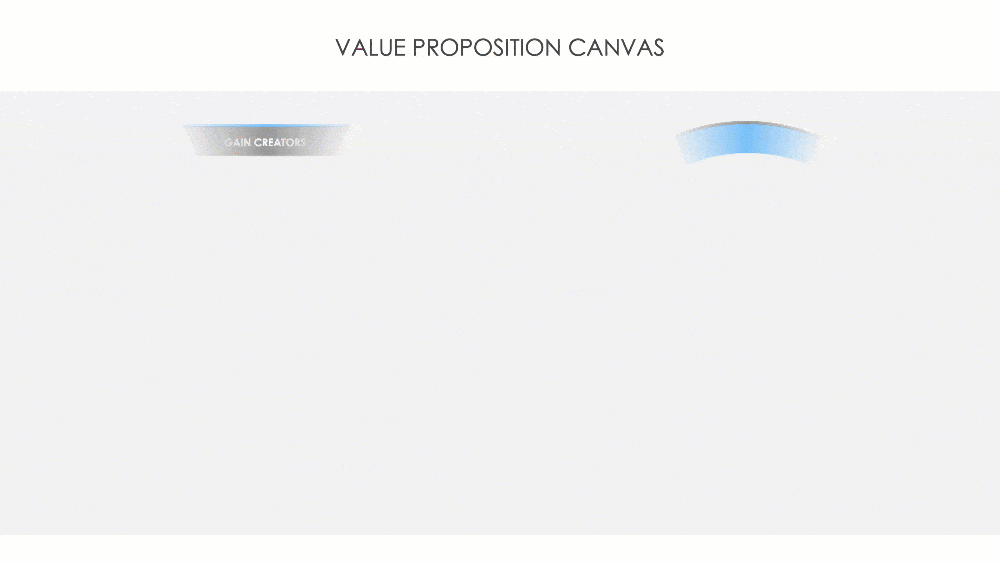 Explainer
Preview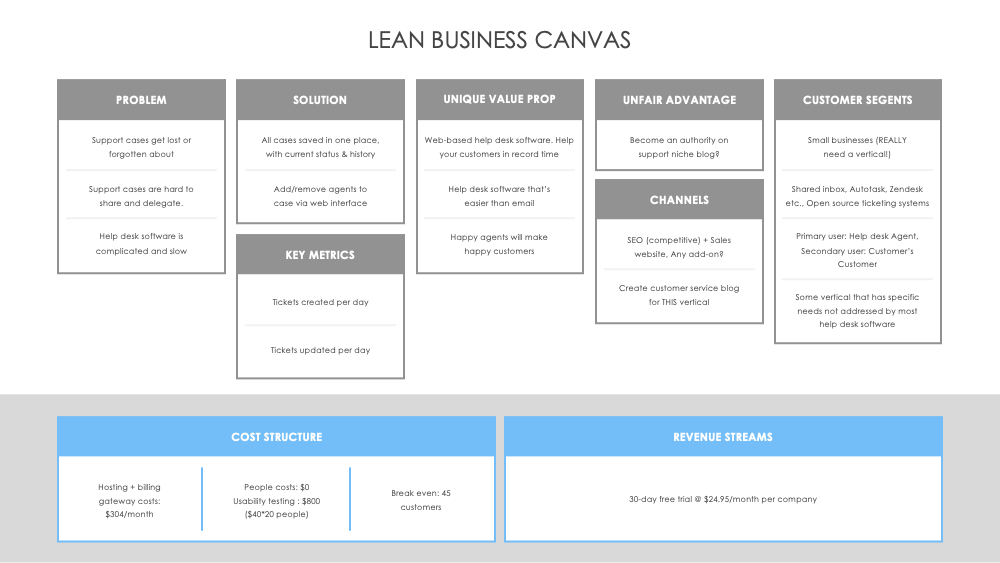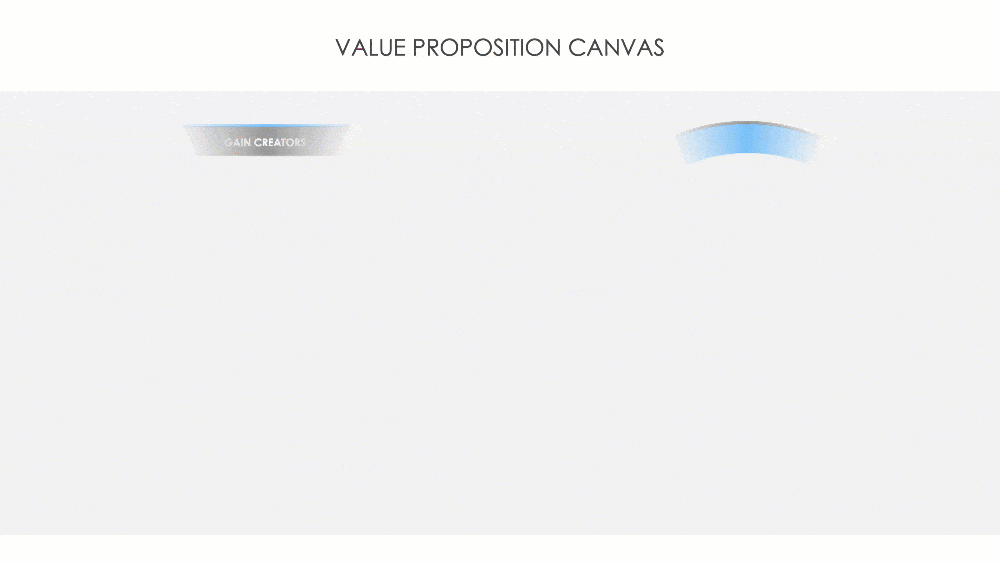 Synopsis
Your business model can make or break your company. But lengthy business plans often increase the risk of failure. Document the core essence of your strategies and develop new ideas with our Business Canvas Collection. Get results you want with some of the most commonly used canvases, such as business model, lean business, strategy sketch, value proposition, and product management.
Slide highlights
The Business Model Canvas quickly communicates your business model's key elements, like partners, activities, customer segments, and value propositions.
The Agile Project Canvas takes an iterative approach to your projects instead of delivering a fully formed plan all at once.
A Product Canvas can share how your product is strategically positioned to create the right user experience and features.
Outcome
Business canvases are strategic management tools to quickly and clearly define your core business. Easily create an organized overview for yourself to refer back to as you develop your strategies. Elegantly communicate your ideas to internal and external stakeholders.
Unlike a traditional business plan that is pages and pages of overwhelming graphs and data, a strong Business Canvas is a one-page framework that lays out all the fundamentals of how you will achieve success and deliver unique value to customers.
Application
Introduction
We start with an overview of the nine Components of Business Model Canvas. Who are your customer segments? What's your value proposition? What are your top revenue streams? How are you managing your customer relationship? What are your sales channels? What are your key activities? Key resources? Key partners? And what's your cost structure? (Slide 1)
Lean business canvas
Following the lean framework principles, this Lean Business Canvas is great for kicking off a new initiative or for startups. It helps to eliminate waste and is often a more effective and less costly business plan. (Slide 5)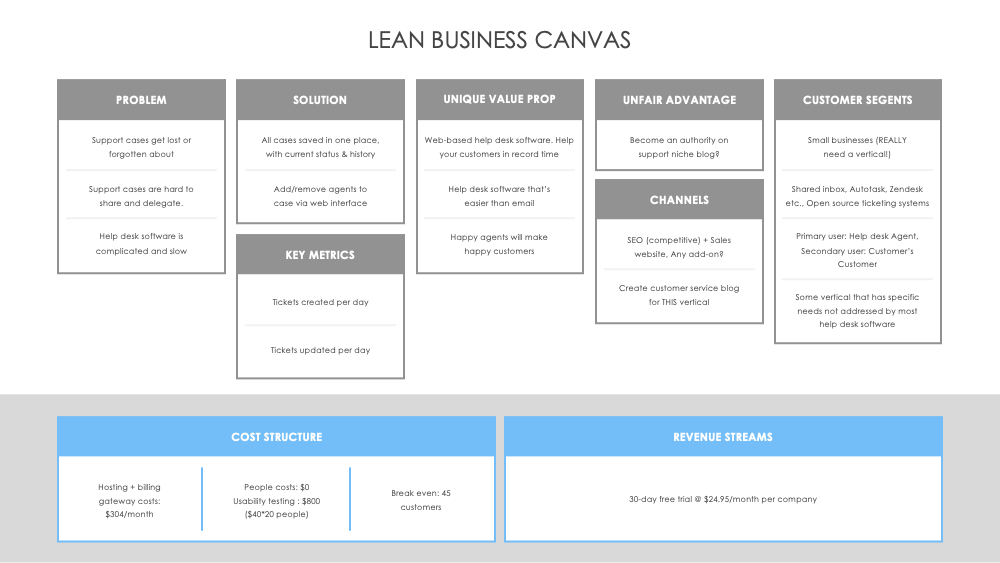 Strategy canvas
Strategy Canvas is useful for plotting business factors against their importance. This way, you can compare competitors to your own business to formulate a competitive strategy. Any divergent value propositions you identify can be branched off and applied to the Blue Ocean Strategy framework. Blue Ocean helps you see what sets you apart from the existing competition in a saturated marketplace. Instead of competing in the areas that others already excel at, allocate resources to what makes you unique. (Slide 6)
Strategy sketch canvas
Strategy Sketch Canvas will help develop improved strategies, find inconsistencies, spot new opportunities, and define long-term vision. It's slightly more elaborate than a traditional Business Model Canvas and features unique components like resources and competencies, revenue models, competition, values and goals, and organizational climate. (Slide 7)
Value proposition canvas
Value Proposition Canvas is great for situations where your values, goals, and organizational climate are obvious, but you still need to hone in on creating value propositions. Plug in your gain creators, product and services, and pain reliever section to determine what you're giving to the customer. Then, plug in customer pain points, benefits, and jobs, to understand what the customer is trying to accomplish (Slide 8 and 9)
Product canvases
Product Canvas is essential for product development. Determine how the product is strategically positioned to create the right user experience and features. Place your vision, revenue streams, cost factors, and channels at the top. Input your business, customer, and technology values in the middle. Then determine your competitive landscape and innovation waves at the bottom. (Slide 10)
This version of Product Canvas focuses on product features based on user personas, journeys, demographics, and stories. The user story allows you to write your product's customer story in a plot-driven way. Figure out how they think, determine inconveniences they face, and visualize what would make their life better. Use the constraints, design, and epics components at the bottom of the canvas to define the larger blocks of functionality and boundaries your product could face. (Slide 11)
Product Vision Canvas shows a simpler overview of your product. Introduce the team at the top, plug in your product vision, and cover the six main topics that create a well-rounded product vision. (Slide 12)
Product-Market Fit Canvas focuses on the customer, who they are, what they need, what channels they exist on, and their user experience. Here, you can plug in your product or service to determine how it fits into market demands. (Slide 14)
Agile project canvas
Agile Project Canvas focuses on rapid iterations. Agile project management thrives on iterations and incremental steps until completion. This could help to correct mistakes early on and identify ways for continuous improvement. (Slide 13)
Problem-solution fit canvas
Problem-Solution Fit Canvas pinpoints how your product solves customer problems. The buttons in the corner of each card are shorthand for the corresponding component. The tabs on the sides explain how these components work together. For example, in the top row, define your customer segments (CS) and fit them into your customer limitations (CL) to explore available solutions (AS) and differentiate. (Slide 15)